INSPIRED BY EUROPEAN CAPITALS
spaces for modern life
with a global perspective
Modern classic and cozy Japandi
interior design
We specialise in luxurious, timeless interior architecture and interior design, quality and long-lasting solutions, modern French classic design, warm minimalism and Japandi style.
We believe in marrying interior architecture and interior design in our projects. Our goal is to create comfortable homes starting from the very basics – functionality and correct layout. We pay lots of attention to engineering – aspects that are hardly visible yet ensure comfort and quality of life. We design optimal ventilation, cooling, heating, sound insulation and discuss smart home solutions. We believe that unconditional comfort and quality, not gold and mirrors, are true luxury. Privé Studio combines a practical approach to interior design with artistry and creative, bold solutions.
The Art of Sophisticated Living
We are fluent in English, French, and Spanish. It allows us to convey the best international interior architecture and interior design practices in a subtle and refined way.
Exceptional quality, comfort and attention to detail add to the cosmopolitan echoes of largest European capitals.
Planning, Interior Design, Consulting
We'll be with you every step of the way, starting with finding the ideal layout that works for you, designing a stylistic concept and 3D visualizations, to finally creating a detailed technical interior project. Our studio provides you with the best recommendations for installers and building professionals. We also offer project supervision to guarantee an ideal final result. If you're looking to buy a house or an apartment, our studio provides consultations before purchasing real estate. A new home is an expensive and long-term purchase, so an honest opinion of an interior architect, unbiased advice, and comments can help you make the best decision.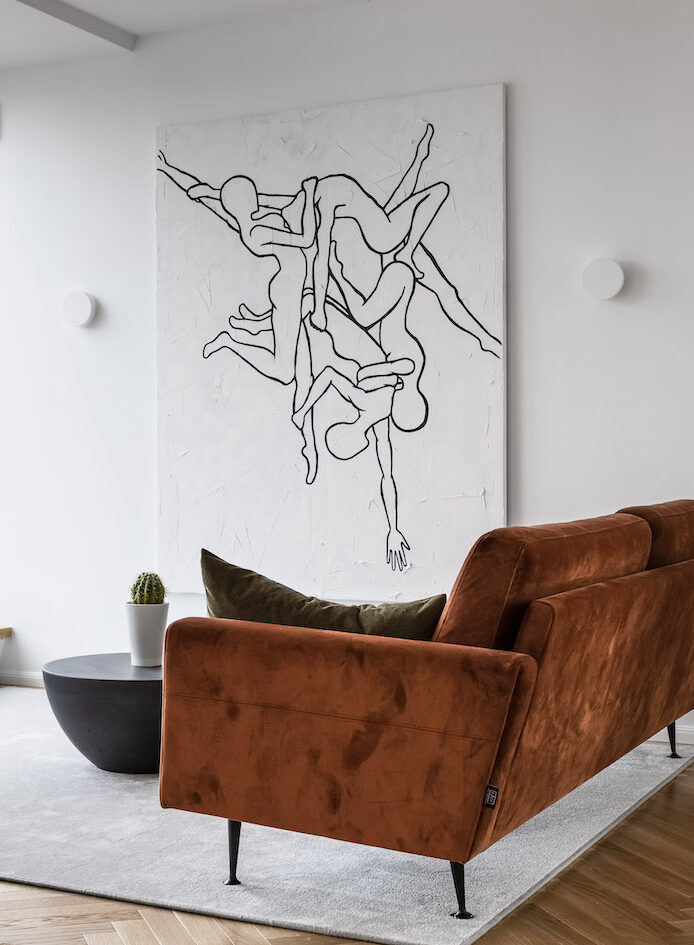 Art has an extraordinary power to elevate spaces in a way that no other piece of furniture or texture can. An artwork – be it a sculpture, a modern oil painting, or an old watercolour – can evoke positive emotions, inspire, remind of important life events, and reflect its owner's experiences and personality.
We collaborate with young and experienced artists to offer the most suitable works for Your project. One-of-a-kind pieces of art created for your home are one of the most unique and sophisticated tools in creating an exceptional home.
We are committed to creating spaces that serve the people, inspire, and feel right.
We design interiors marked by sophistication, timelessness, with emphasis on quality of life and French "art de Vivre"
Our international study and work experience in France, Germany, Spain, as well as our regular travels in search of inspiration, provide a unique opportunity to share knowledge, discoveries and organically formed style.
Planning. Interior Design. Consulting
We'll be with you every step of the way:
Refinement of ideal architectural layout
Concept design
Technical construction project
3D modeling
Project supervision
Antakalnio str. 48A-501, Vilnius